Exceptional companies need
an exceptional investment bank.
Forbes Partners is an award-winning middle market investment banking firm with expertise in mergers and acquisitions, raising capital, and financial restructuring within the middle market.
Our team works with a select few clients each year to tell their unique stories, advocate fiercely on their behalf, and drive maximum value for their companies.
Featured Guide
Why the Outdoor Industry is Ripe for Investment and Consolidation
Outdoor recreation is one of the hottest segments on the buy-side right now, seen as a healthy, growing and recession-proof category that is attracting steady buyer interest.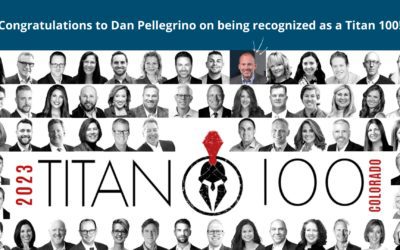 Dan Pellegrino, Managing Director and Partner at Forbes Partners, has been recognized as a 2023 Colorado Titan 100. The Titan 100 program recognizes Colorado's Top 100 CEOs & C-level executives....
read more
Selling Businesses
We work with the business owner to prepare the enterprise for sale which includes creating an optimal positioning strategy, engaging the best buyers, managing a competitive bidding process, negotiating the most favorable terms, and closing the transaction.
Buying Businesses
Middle market companies looking to grow through acquisitions engage our team to develop an informed strategy, identify and engage with targets, enrich negotiations with market and valuation insights, and then structure, price, and close transactions.
Restructuring Capital
We help our clients restructure debt or recapitalize their business to meet evolving needs. Many owners desire liquidity while still maintaining control of their businesses. Forbes can help them achieve their goal.
Diverse backgrounds. Deep experience.
We enjoy working with businesses that stand out from the pack across a diverse set of subsectors within key industries.





Combined transaction experience
Collective deals completed
Deal in $500M to $1B range