The Ultimate Guide to Leisure and Wellness Mergers and Acquisitions (M&A)
Understanding the significant interest from strategic investors in this booming category.
by Blake Shear & Liam Narozanick, Forbes Partners
Investment Banking Outlook for the Leisure and Wellness Market
There's no overlooking the fact that the leisure and wellness category has benefited greatly in the post-pandemic era, driving significant interest in M&A from both strategic and financial buyers. After spending much of 2020 at home or close to it, many consumers have now turned their focus to physical and mental wellness. According to McKinsey1, as much as 60% of wellness spending is on products and services that promote better health, more than a third of US consumers plan to spend more on nutrition apps and services in the next year, and 65% of shoppers now show an increased preference for natural and clean products across the board.
This shift in consumer behavior has only accelerated in the years since, touching every aspect of our lives, with many of us engaging in new sports, seeking quality healthy ingredients, and finding new beauty products that are good for us on the outside and the inside.
And consumers are spending big to do it.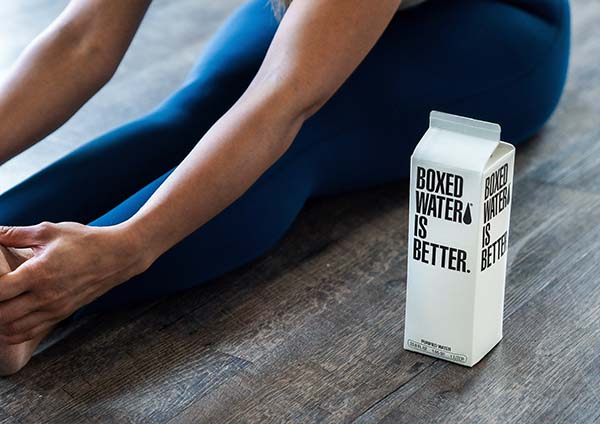 According to Statista2, the global wellness market was worth more than $4T USD as of 2020, with Personal Care & Beauty accounting for $955B, healthy eating another $946B and physical activity $738B. The US alone makes up 28% of the world's wellness market.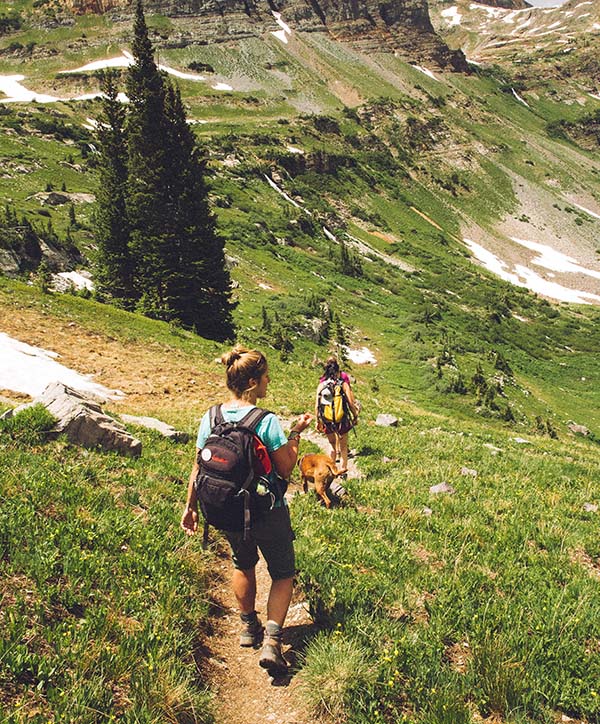 You can see this trend toward wellness and self-care in the outdoor industry. Companies across the outdoor recreation category have seen explosive growth in recent years, even after putting up solid numbers for decades. Strong brands in outdoor recreation are getting more attention right now in terms of niche acquisitions. Outdoor recreation is a new category to say the least, but valuations in that industry have skyrocketed since the pandemic as more and more people look for new ways to get outside and relax. According to the Outdoor Industry Association3, 53% of Americans participated in outdoor recreation in 2020, up by more than 7M people to mark the highest participation rate on record.
It's happening in golf, for example. Golf products began to accelerate in 2020 when the sport's appeal started to take off after years of low to flat growth. Suddenly, a game that was considered to be on life support as recently as five years ago became the perfect pandemic sport. It's played outside, in small groups, and in a quiet, natural setting. New modalities, such as golf simulators, began to enable a new generation to spend time being active with a group of friends at a lower cost, opening the sport to younger players and those with less disposable income. This trend, once again, allows us to spend time with friends while playing a sport. Market participants are looking to M&A, to either enter the market and/or expand upon existing offerings to capture this new and lasting trend. Value-add opportunities can make this trend even more attractive.
Want to learn more about improving efficiencies to maximize your company's value?
Trends in Leisure and Wellness in 2023 and Beyond
As the leisure and wellness categories continue to grow and merger activity among these companies accelerates, the targets of that activity are expected to be accretive. Food and beverage verticals, particularly in the better-for-you segment, are garnering significant attention as competitors seek to expand capabilities. Brand authenticity supported by a mission is impossible for the strategists to build and therefore must be acquired. On the manufacturing front, buyers are seeking new innovative solutions, technology applications, and a portfolio of customers that support long-term growth. While at the same time, sellers are trying to maximize their value. Segments including pet wellness, juvenile products, and specialty consumer products are seeing increased interest, and the sale of these niche businesses can be timed and structured to reap greater benefits.
On the personal care front, M&A's attention is moving up the supply chain from skincare, deodorant, and other personal care products to include the specialty manufacturers and ingredients makers that support those products. For example, companies developing flavors and fragrances used in "better for you" wellness products tend to be highly attractive to investors, especially when they have healthy qualities on their own. This list can even include specialty ingredients makers who don't necessarily categorize themselves as "better for you" but fit into the broader leisure and wellness supply chain.
Sustained post-COVID growth is the name of the game, in part because the industry saw growth spurts because of COVID. For over a year, anything that got people outside or allowed them to enjoy themselves safely was hot, spiking valuations and causing some over-estimation across the market. The winners and losers of this period are still flushing out, though those companies that can prove that their new heights are the new norm are expected to enjoy strong M&A interest.
To support the sustainable growth thesis, many buyers seek targets that produce consumable or add-on products that yield valuable repeat purchases. For example, you could buy a rooftop tent for your car and be set for 5-10 years, or a new golf bag every few seasons, but a personal care product like a specialty deodorant or high-quality face lotion can be purchased again and again, and if possible on a subscription basis. Repeat purchasers are more profitable than new customers as you do not need to spend as much on marketing to capture their wallet share. For that reason, those revenues are often seen as the most valuable.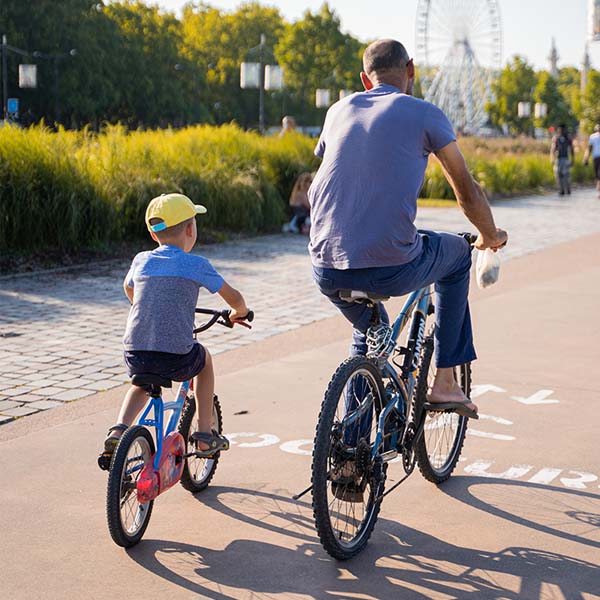 Exceptional wellness & leisure companies need an exceptional investment bank. Forbes Partners has the expertise to exceed expectations and achieve optimal outcomes for you – reach out to our category experts Blake Shear and Liam Narozanick.
Today's Leisure and Wellness Acquirers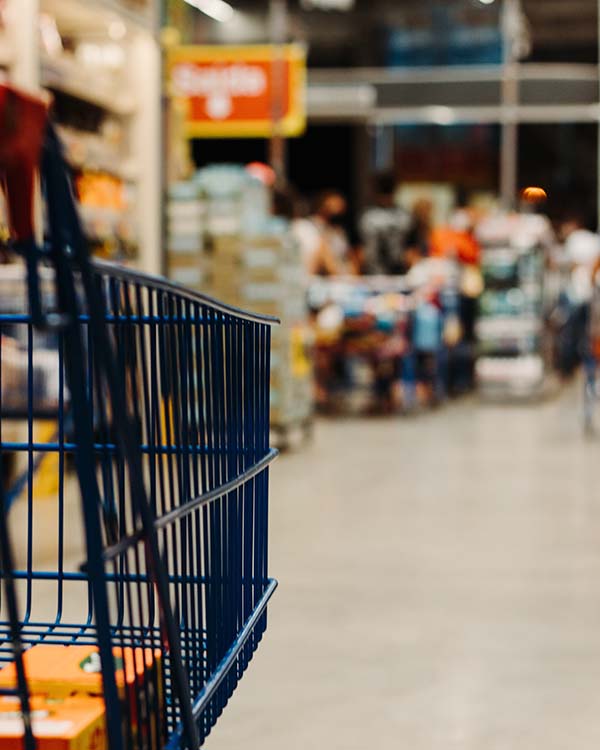 According to Bain4, strategic acquisitions accounted for more than 55% of all M&A deals in 2020, a trend that is mirrored in leisure and wellness. Private strategists continue to lead buyer activity in this segment, accounting for nearly 50% of deal activity according to research from Capstone Partners5, thanks to healthy cash reserves across the industry and easy access to debt capital.
Large personal care brands need to acquire smaller competitors to add niche products, authenticity, and specialty capabilities to their portfolios. That's typical in leisure and wellness M&A. Acquirers often can't build innovation fast enough to keep up with changing consumer trends, so they often look to buy or invest in companies that fit with their broader market experience. Sellers may have innovation to their advantage, yet have other factors to consider when searching for the right buyer.
Although this trend has not by and large changed, it has evolved with the marketplace.
For example, over the last 5-10 years large conglomerate snack food and consumer packaged goods (CPG) companies have started to branch out into healthier options as consumer tastes have changed. Often that involves acquiring wellness brands with "street cred" that are already making products that they can help scale to a wider audience. As a result, nearly every major food and beverage or consumer CPG company over the last decade has rearranged their portfolios to spin off older brands that aren't growing as fast and aren't seeing as much appeal to consumers and then branching out into the health, wellness, and leisure spaces.
This is also happening in the personal care industry among large brands that haven't been able to keep up or develop their own products that resonate with consumers, especially those younger buyers in the Millennials and Gen Z groups. Instead, they are acquiring brands to get into the space. Groups that used to focus exclusively on food and beverage are now expanding their thesis to "better for you" personal care, "better for you" CPG snacks and other related sectors; it's about extending into new areas without going completely out of their lane.
Price Sensitivity in Leisure and Wellness
However, that doesn't mean that consumers are willing to buy just anything that aligns with their needs at any price. Yes, there are price premiums in the specialty wellness category, but consumers are demanding transparency in terms of ingredients, sourcing, and organizational culture, and the product needs to not only be high quality but often come from a brand with a mission. Despite higher demands from the consumer, products still need to be offered at a price that isn't too far out of line with the market overall, especially in an era of economic uncertainty.
None of this is unusual, especially given today's high inflation rates. Yes, functional products are seeing a large upswing in the market, from the manufacturers that make them, to the brands that sell them to the retailers that distribute them. But, at the same time, price consciousness among shoppers is rising as well, and running headlong into a category in leisure and wellness that traditionally commands a more premium price point. As a result, consumers are becoming more open to private label and unbranded products from grocery stores and retailers, especially when they offer the same or similar benefits at a lower price.
Free Download
Access Forbes Partners' Quarterly Market Update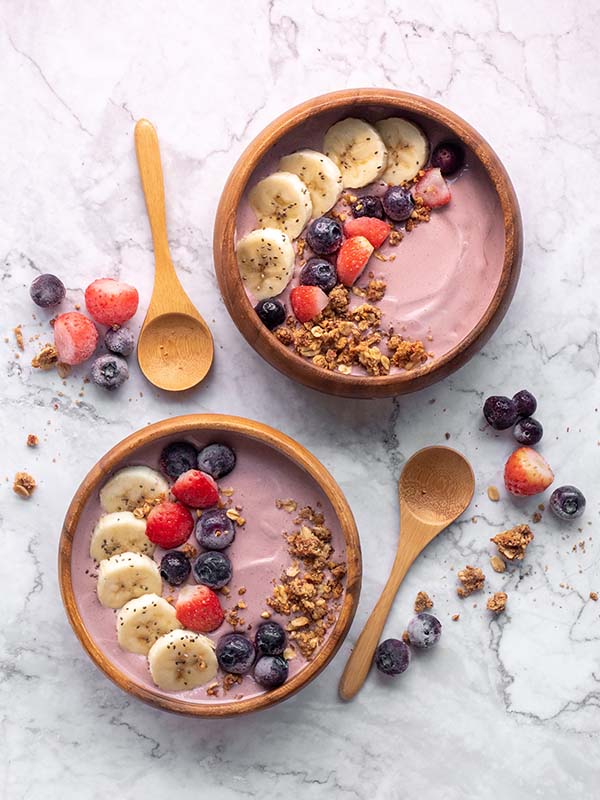 Innovation in Wellness
It is also worth noting that consumers are embracing these products not only because of these larger trends but also because many of them are just now appearing on the market. Innovation has been fast and furious across the entire leisure and wellness category in recent years, as have new discoveries, leading to new categories that were never before available in the U.S.
One of the primary growth drivers for health and wellness has been new discoveries. As the founders of leisure and wellness companies have traveled abroad they have found new ingredients, new superfoods, or even new flavors that are pitching back home from cultures that many in North America haven't been exposed to before. Shoppers can see the impact of this at stores like Whole Foods, where a walk down the beverage aisle will showcase dozens of companies that have built names for themselves over the last few years by introducing products and flavors that are seen elsewhere in the world but haven't penetrated to the U.S. market yet. That pulling of global ingredients from elsewhere – from functional ingredients to just unique, new flavors – and putting them into your own products is a trend across a lot of consumer packaged goods (CPG) right now, in part because it is a way to attract new audiences who are looking for new experiences.
Given the growing consumer interest in leisure and wellness, there is also a new focus on buying from companies that "walk the walk." Those that promote their adherence to organic standards or maintain a low carbon footprint are speaking directly to their potential customers who want to know that those they do business with are worthy of their dollars. This is particularly important in leisure and wellness due to the personal nature of these products and services.
Today's consumers are also, particularly brand and ingredient-conscious. They care about what's in their supplements, they care about their plastic bottles being BPA-free and they care that their shampoo has a very short ingredient list. The companies living that mission are those that are succeeding in differentiating themselves in a way that's making them more attractive not only to shoppers but potential acquirers as well.
But that means doing more than just talking about using locally-sourced ingredients or touting a "low-carbon" approach. That kind of talk is cheap and doesn't matter if the brand isn't truly living those promises. In leisure and wellness, there are several B Corps that have met strict audit guidelines to ensure they are operating in a sustainable manner and are dedicating a set percentage of profits to related causes, as well as those that are truly mission-oriented and show it off regularly on their websites and in their communications. Companies like Patagonia, Lululemon, and others have built their reputations on publicly embracing sustainability and environmental, social, and governance (ESG) criteria as ways to connect with their customers and do good in the world. It's core to their brands and how / where they manufacture their products and for wellness companies the types of ingredients and packaging that they use.
That focus on living the mission is key not only in terms of consumer engagement but also in leisure and wellness M&A, as investors in this category are typically very savvy about the companies they invest in and want to know these promises are backed up with real data. Because they know that leisure and wellness shoppers are doing the same thing.
That's why companies getting the most attention from investors are those focused on offering direct benefits to consumers. On the personal care and consumer food and beverage front that might mean the addition of functional ingredients like plant protein or other supplements. There is broad interest in pushing the envelope to appeal to interested consumers and investors are watching those companies that do it best.
Case Study
How can the sale of a high growth, niche wellness business be timed and orchestrated to maximize value? Read about one award-winning deal to find out.
Wondering what your leisure & wellness business is worth and whether now is the time to sell?
Forbes Partners is an award-winning middle market investment banking firm focused on driving maximum value to clients. We partner with business owners of privately held, in-demand companies who deserve exceptional results. Our experienced bankers think strategically about value creation and engage and motivate the right targets to compete. We are market makers, and our clients expect nothing less.